Welcome to Intown Atlanta Psychiatry
"I was scared to see someone for my depression. I thought I could make it without treatment. However, Lauren was easy to talk to and I felt instantly at ease. She helped me realize that it was ok to treat my depression and I have been living without sadness for the past six months"
"I needed psychiatric care for my mom who has dementia.  I did not know where to begin.  I called Emory and they referred me to Intown Atlanta Psychiatry. Lauren has been so kind to my mom.  She always answers my phone calls and is available when I have any questions. I don't know what we would do without her"
"I feel like a new person.  I actually enjoy going to work and have started exercising again. Intown Atlanta Psychiatry has worked well for me".
"I used to have to drive to Alpharetta for my mental health care.  I am so thankful for Intown Atlanta Psychiatry.  They are located in my neighborhood and I can ride my bike there. I feel way less stressed."-
"I have gone to some impersonal providers in the past. All they wanted to do was hand me a script for medication.  Walking into Intown Atlanta Psychiatry, I felt like I was in someone's home.  It was cozy and comfortable.  Lauren listened to me and offered me insight. I feel like I can make real changes in my life."
At Intown Atlanta Psychiatry our goal is to provide holistic and integrative care to patients with psychiatric needs.  We strive to help patients identify the "root" causes of their symptoms and guide them in improving their current state of functioning.  In addition to medication management, we focus on life skills, conflict resolution, nutrition, and exercise.
Lauren Robinson, APRN, BC-PMHNP has been providing psychiatric consultations to clients in metro Atlanta for over 15 years.  She has worked in a variety of mental health settings and is skilled in treating a diverse set of mental health disorders.
The goal of Intown Atlanta Psychiatry is to offer a private, comfortable setting, where patients will have individualized care. Medication will act as an adjunct to the whole treatment plan, but the treatment of the patient in all areas of life will be the focus.
Please contact the office for an appointment 404-539-0719.
We see patients with varying diagnoses including:
Ms. Robinson has prescriptive authority, and can provide medication consultations and medication management.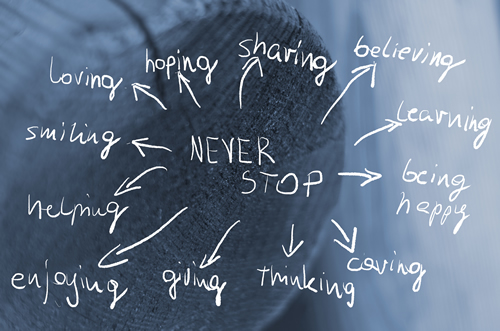 View On Map
CONTACT US
For more information or to make an appointment, please contact using the information below.
Email: jose@intownatlpsych.com
Phone: 404-539-0719
Georgia Address: 900 Dekalb Ave NE, Suite K, Atlanta GA 30307
View On Map